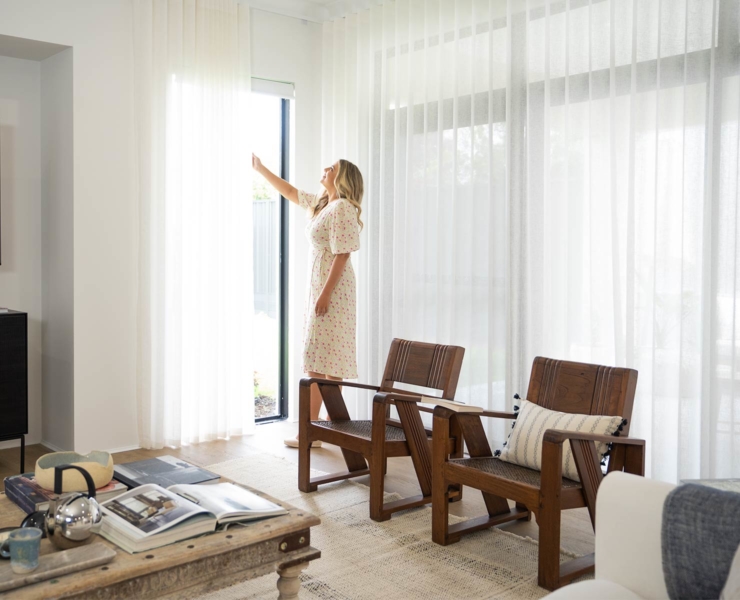 Pairing Curtains and Blinds
It's no secret that the right curtains or blinds for your Perth home can change the look and feel of a room dramatically, but what about when they're paired together? We often get asked the question 'do curtains and blinds work together?' The answer is, for the most part, 'yes' – when paired, the two can bring out a flexible décor and ensure adequate blocking of light and privacy control. However, there are some style guidelines to follow to get the look just right.
Have questions?
Our expert consultants will bring our entire range to your home and assist with your technical and decorating needs. Our advice is based on years of experience and all products are custom made to your unique specifications.
Or you can call us on 08 9249 4800
We are western Australian owned and operated and all of our curtains are manufactured right here in Malaga.

We service the wider Perth area alongside regional suburbs, Mandurah and Rockingham.

We have a great selection of payment options including Visa, Mastercard, Credit cards, cheque and cash. For your convenience we also offer inhouse finance!

CurtainWorld has been operating for over 45 years. Since then we have taken a lot of pride in providing curtains, blinds and shutters to Perth homeowners.

Of course, you can. If you are handy or maybe know someone who is then there is no reason why you can't collect your curtains and fit them yourself. We can often have them ready for you well ahead of standard install times if you choose to do your own installation. We will provide you all the necessary brackets and can advise on the correct wall fixings depending on what you are fitting into.