West Australian bedrooms are looking more stylish than ever with the rise in popularity of sheer curtains.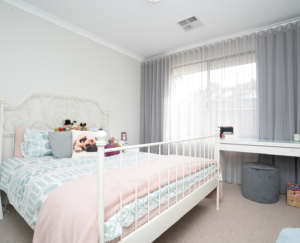 Get the best of both world's with sheer curtains and Blockout curtains.
It's no surprise due to their ability to let in the light, preserve your view and offer a soft, relaxing vibe to your room. They make an ideal option for your living room or bedroom.
And, while they do offer a little bit of extra privacy and light filtering, when it comes to completely shutting out the outside world, they may need a helping hand.
Roller blinds are a traditional solution for this, but with large windows and doorways, the option isn't always as practical.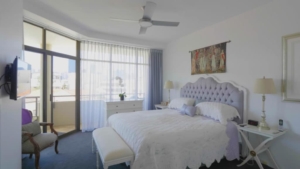 Neutral toned sheers and Blockout curtains can add a soft tone to your room.
This is where CurtainWorld's new range of Blockout curtains could be the perfect addition to your window.
CurtainWorld offers the opportunity to combine your sheer curtains with a Blockout curtain, using innovative double bracketing technology.
You'll be loving your new look sheers hanging in front of your Blockout curtains, as well as the added practicality of having complete control of privacy and light.
So it's a party at the front and business at the back.
Blockout curtains matched with sheers gives you full control over light and privacy.
There are many patterns and textures available when it comes to Blockout curtains, and the colour and design of your curtains is important, especially when combining with a sheer.
For example, a darker tone Blockout curtain, mixed with a lighter sheer can add an elegant and robust look.
CurtainWorld's experienced sales consultants will be able to give you advice on the perfect texture solutions to make sure your curtains match each other, and your interior décor.