If you are looking for the perfect outdoor alfresco blinds to protect you and your home from the extreme Perth climate, choose CurtainWorld. We custom manufacture and supply alfresco blinds to ensure your unique tastes and needs are met.
Sun Protection

The Western Australian sun is unforgiving. Get protection from the harsh heat and UV with a wide range of effective outdoor blinds.

Canvas and Mesh

Our fab fabrics will keep you safe from the summer sun. Whether you choose canvas or mesh, our blinds will protect you from WA's hot weather.

All Seasons

Keep using your outdoor dining space through the winter with our PVC outdoor blinds. When it gets chilly, keep entertaining with this stylish solution.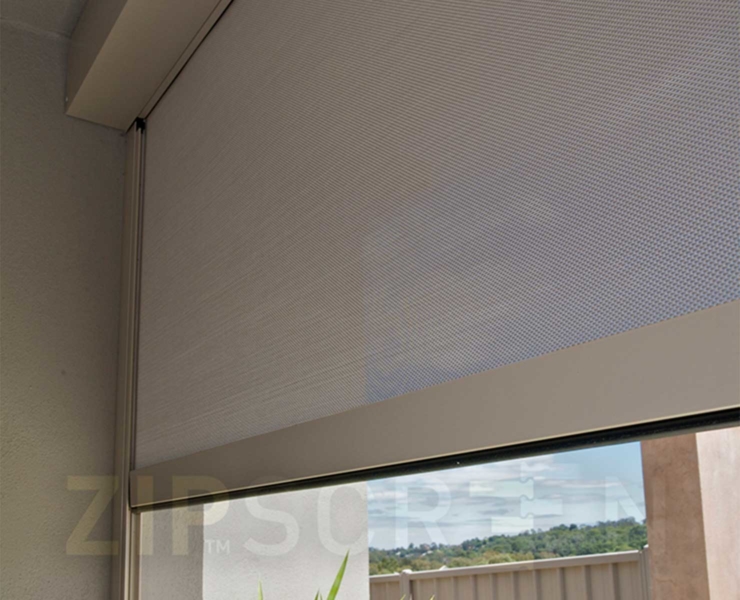 Outdoor Alfresco Blinds for Sale
Our outdoor alfresco blinds put versatility and functionality first, providing weather protection and privacy while also remaining minimalist and stylish. We proudly offer Ziptrak and Zipsreen outdoor alfresco blinds that can be custom fit to suit your property, delivering a durable solution that won't impact your outdoor area design. Their simple and convenient operation make them low maintenance and easy to use.
Get in touch
For superior quality custom outdoor alfresco blinds for sale, visit our showroom in Perth, WA. Our friendly team of consultants will be happy to answer any questions you may have, and you can rest assured that we'll do our best to find the right blinds to suit you. For more details, contact us today.
Have questions?
Our expert consultants will bring our entire range to your home and assist with your technical and decorating needs. Our advice is based on years of experience and all products are custom made to your unique specifications.
Or you can call us on 08 9249 4800
No, there are no visible zips on the outdoor products we sell. These are often found on Bistro or Café blinds, which we do not sell.

Absolutely! Our bestselling outdoor products can all be motorised and can also link into any Wi-Fi smart system you may have working inside your home. Ask your consultant for more information during your free in-home consultation.

Your outdoor blinds will last longer with regular maintenance. Regular dusting and cleaning with mild detergent is recommended. If you do need to spot clean, then remove any marks as soon as possible with a clean cloth and mild detergent in warm water. Avoid using harsh scouring pads and chemicals on the fabric and dab gently at the dirt rather than rubbing. This will avoid distorting any pattern or colour on the blind. Also allow the fabric to dry itself rather than applying too much heat from a hairdryer or iron as this could shrink the affected area. If you have outdoor products with side tracks that tension the fabric, then it is recommended that you spray silicon spray in the tracking every 3-6 months to ensure a continued smooth operation. Never use oil based sprays such as WD-40 or CRC.

CurtainWorld has been operating for over 45 years. Since then we have taken a lot of pride in providing curtains, blinds and shutters to Perth homeowners.

Of course! We can provide a detailed quote of your plans, so your new curtains are ready on move in day.