Delivering top quality service and products for over 45 years
As Perth's leading curtain shop, we provide tailored solutions to suit your space. This means unique custom-made curtains, blinds and shutters to help make your windows wonderful.
45+ years owned locally

Custom made right here in WA

Free in-home consultation

In-house finance available

Expert installation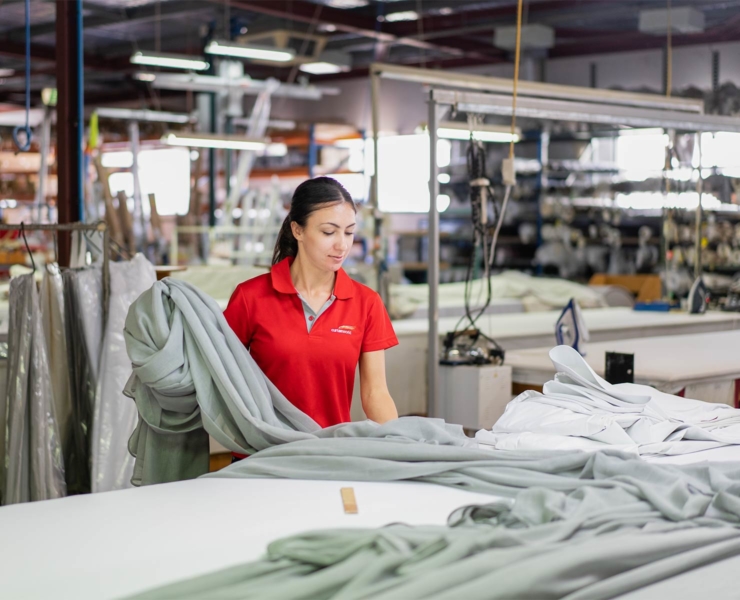 Proudly WA owned and operated
Since opening our first outlet in The Piccadilly Arcade, Perth in 1974, the business has gone from strength to strength. As the company quickly expanded, so too did our need for space. After a series of relocations, we found a permanent home in a custom-built manufacturing and admin facility in Malaga. Still Western Australian owned and operated, we have built a strong management team and dedicated group of employees.
Quality, tailored solutions
We pride ourselves on offering tailored solutions that meet the needs and style preferences of our discerning customers across Western Australia. To see our products for yourself, you can visit our factory-direct showroom in Malaga, Perth. Alternatively, why not let our décor experts come to you? Our on-road consultants carry the full range of our fabrics and can help you to identify attractive and practical solutions for your home. They can also guide you through the process of ordering and installing your window dressings of choice.
Sponsorships with CurtainWorld
CurtainWorld is proud to team up with some of Perth's leading philanthropic institutions and provide the community with much-needed outreach and support. From animal welfare to community sport, CurtainWorld is all for the community!