We all know how valuable time on the weekends can be, so don't spend yours driving around Ashfield and surrounds searching for a curtains and blinds showroom, when you can let our CurtainWorld mobile showroom come to you! 
Gone are the days of standing in a showroom, trying to pick the right shade of curtain for your interiors, or the best blinds to seamlessly fit your bedrooms. You forgot to measure before you left home and wonder, will they even fit the frame properly? Will the shade be dark enough? With our mobile showroom, we take all the guesswork away, allowing you to see, test and touch our products up close in the comfort of your very own home.  
Equipped with every fabric sample and product from our Malaga warehouse, you'll gain a true understanding of which of our custom-made curtains and blinds will be the very best fit for your home, saving you both time and money.  
See which of our blockout blinds will provide the best privacy in your bedrooms, whilst blocking out the most light during the day, or find out which of our timber shutters will be the perfect, stylish hue for your kitchen and living areas. With our curtain and blinds Ashfield mobile showroom, the options are endless! 
Curtains
If superior privacy is what you're after, our custom-made blockout curtains can provide just that, whilst our stylish sheer curtains will elegantly disperse natural light throughout the room. Browse from our quality range to find the perfect choice for your home.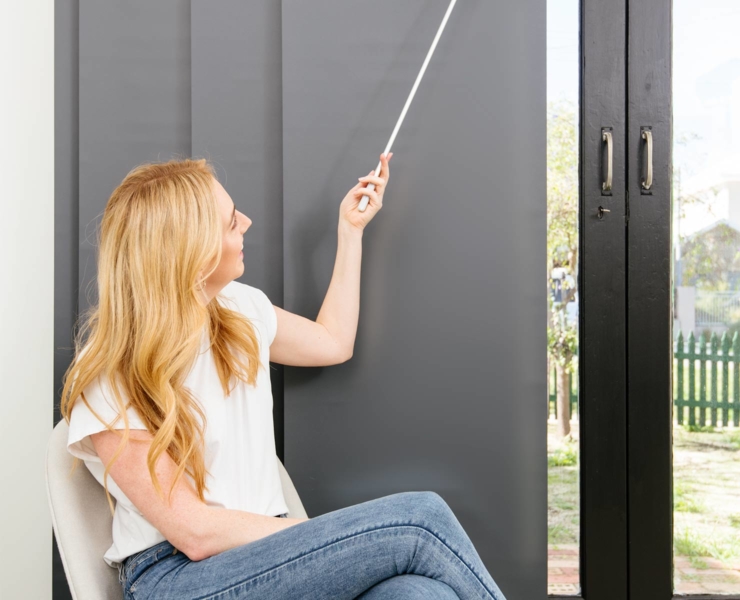 Blinds
Whether you're after vertical or venetian window blinds to enhance natural light, or roller blinds that help to control or block it out, CurtainWorld have the most diverse collection of quality blinds on offer.
Shutters
Our premium range of shutters add a touch of elegance to any room of your home. Featuring a craftmanship like no other and made from a beautiful timber, you'll be impressed with their high-quality finish.
Outdoor
And finally, everyone's favourite area of the home – the outdoors! Our high-quality PVC outdoor blinds are perfect for around your alfresco dining area and look stylish all year round, whilst protecting your family from the harsh West-Aussie climate!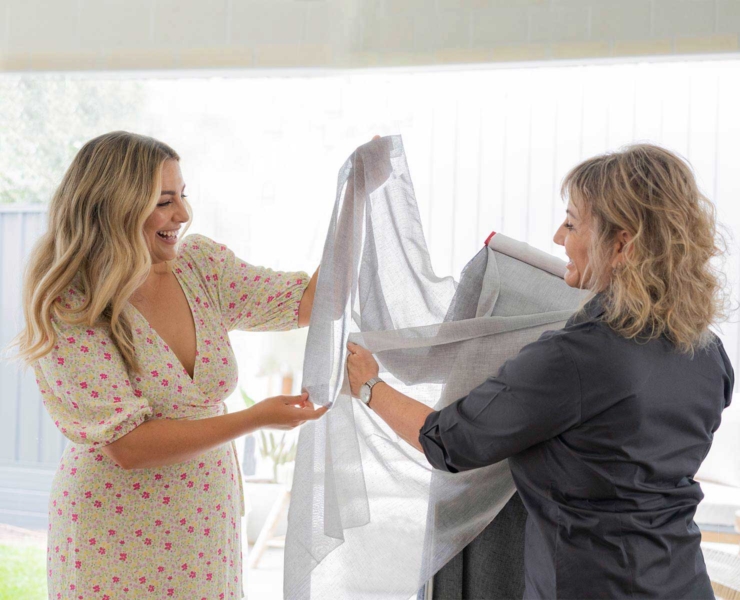 Book A Free Measure & Quote from Our Mobile Showroom
Save yourself the time and hassle of visiting a curtain and blind showroom in Ashfield – book in a time for our mobile showroom to visit you. Whether you're located in the northern eastern suburbs near Ashfield, the south, or west, no matter where you're located – we can come to you. 
We service the entire Perth metro area from 9:00am – 5:00pm Monday to Friday. Call us on 08 9249 4800 or book a free measure and quote here.