Do you want to extend your outdoor living space or freshen up your commercial outdoor setting? At CurtainWorld, our Zipscreen blinds will give you all the sun protection you need. Not only will you get more use out of your alfresco spaces, but our high-quality blinds also deliver a sophisticated finish.
Sun Protection

Get protection from the harsh WA sun and UV with a wide range of effective zipscreen outdoor blinds.

Manual and Motorised

Our high-quality fabrics will keep you safe from WA's hot weather. Whether you choose canvas or mesh, our blinds will protect you from the heat of the sun.

All Seasons

Keep using your outdoor dining space through the winter with our durable Zipscreen blinds. When it gets chilly, keep entertaining with this stylish solution.
ZIPSCREEN Blinds Perth
Patent Zip-guided System, z-LOCKTM: Concealed within the channels, z-LOCK™ fastens the fabric securely, creating a strong smooth and streamlined finish. Seamlessly and tightly integrated, our zip-guided system ensures there are no gaps between the fabric and the channels so that no matter how windy it gets, they'll stay shut. Ideal for a range of outdoor areas including cafes and bistros, these blinds are easy to maintain and extremely durable. Choose from our range of multiple control Zipscreen blinds:
Automated Blinds
Control your Zipscreen remotely with the premium Automate FT motor. An easy option that allows you to simply press a button, and your outdoor blinds will respond.
Smart Blinds
The Automated Pulse Hub gives you complete smart home integration. Control shades with the Automate app or use voice control via Alexa and Google Assistant.
Aluminium Headbox Blinds
Zipscreen's Headbox options look chic and cut a sophisticated square slimline profile. Made from premium aluminium, you can choose from fully or semi-enclosed designs and full or semi-fascia configurations. Our coastal-approved headboxes are built to complement the look and feel of your Zipscreen if you live on or near the water.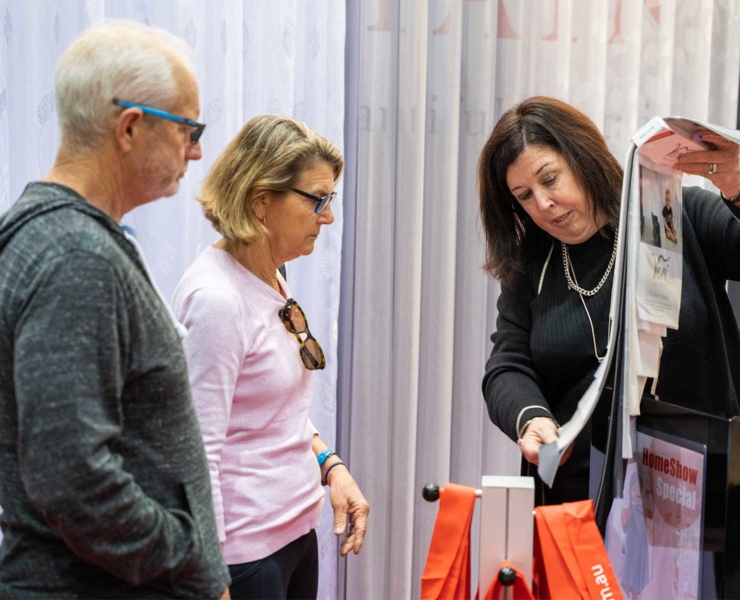 Get in touch
For the biggest range of Zipscreen blinds in Perth and throughout WA, look no further than CurtainWorld. See our range online, or if you would rather view them in person, visit our showroom. With a team of friendly, experienced consultants on hand, we're sure to find the right product for you. To find out more about Perth's leading range of Zipscreen blinds, contact us today.
Have Questions?
Our expert consultants will bring our entire range to your home and assist with your technical and decorating needs. Our advice is based on years of experience and all products are custom made to your unique specifications.
Or you can call us on 08 9249 4800
Your outdoor blinds will last longer with regular maintenance. Regular dusting and cleaning with mild detergent is recommended. If you do need to spot clean, then remove any marks as soon as possible with a clean cloth and mild detergent in warm water. Avoid using harsh scouring pads and chemicals on the fabric and dab gently at the dirt rather than rubbing. This will avoid distorting any pattern or colour on the blind. Also allow the fabric to dry itself rather than applying too much heat from a hairdryer or iron as this could shrink the affected area. If you have outdoor products with side tracks that tension the fabric, then it is recommended that you spray silicon spray in the tracking every 3-6 months to ensure a continued smooth operation. Never use oil based sprays such as WD-40 or CRC.

Absolutely! Our bestselling outdoor products can all be motorised and can also link into any Wi-Fi smart system you may have working inside your home. Ask your consultant for more information during your free in-home consultation.

No, there are no visible zips on the outdoor products we sell. These are often found on Bistro or Café blinds, which we do not sell.