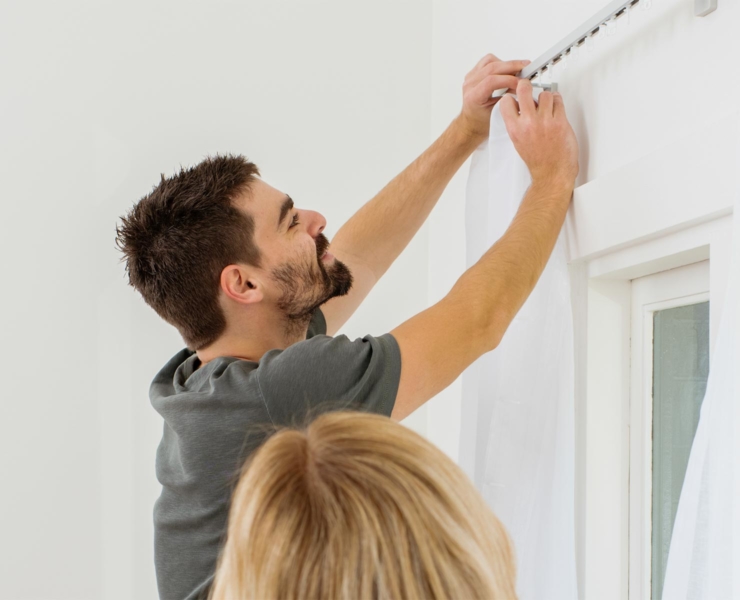 We all know the fantastic qualities curtains can bring to your home. Curtains are able to beautifully diffuse light, or even block it out altogether. Your curtains are also an investment for your home, so properly caring for them is important to getting the most value.
Every day, curtains are exposed to dust and dirt that can affect their longevity and just like carpets and couches, they occasionally need a little TLC. And, knowing how to properly clean your curtains can be confusing, as there are different types of curtains. Whether you have sheer or blockout curtains in your home, below you'll learn how to clean and maintain your new curtains, so they look as stylish and as beautiful as the day you had them installed.
How to Clean Your Curtains Without Taking Them Down
The easiest way to clean your curtains without taking them down is to simply vacuum them, as often as you can. Use your vacuum cleaner to remove loose dirt, dust and even pet hair. The soft brush attachment is great for gently vacuuming hanging curtains from top to bottom. You can do this as often as you like, and it's a perfect option for a quick once over clean before any expectant guests arrive.
Another way to give your curtains a quick clean without having to take them down is just to give them a good shake. This will help to remove dust and debris.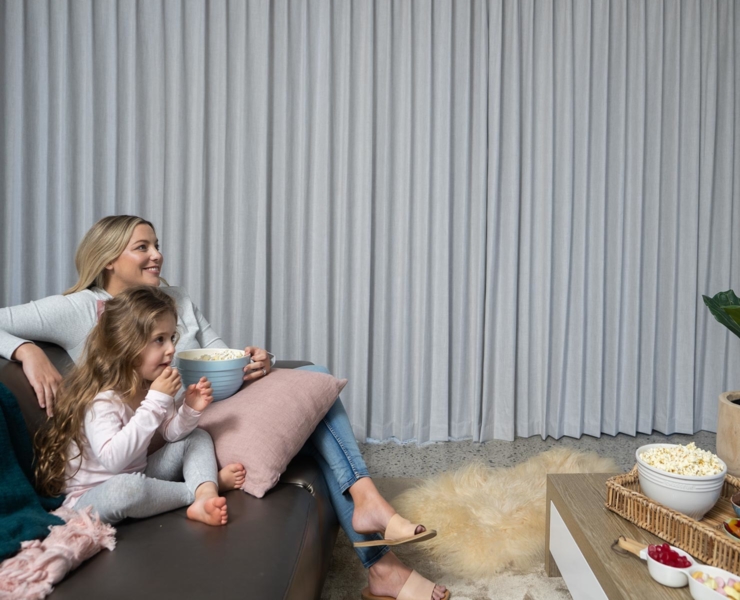 How to Clean Blockout Curtains
A steam clean can really help in sprucing up blockout curtains and bringing them back to life. This quick and easy method also means you don't have to take the curtains down to clean them, which will save you a lot of hassle. To achieve the best result, work from the top to the bottom of hanging curtains and keep the steamer far enough away that the curtains don't become wet.
If your curtain has a lining, as many blockout curtains do, then hang your curtains outside and gently sponge clean them with mild detergent. Remember to rinse with cold water and leave to try. Make sure the back of the curtain is hanging freely and not leaning up against anything. Also, don't fold them as this will lead the curtain to crease.
It's important to remember to allow curtains to dry naturally. Hang them outside but try to keep the curtains out of direct sunlight, as this can lead to fading. Do not put your blockout curtains in the dryer, and always check the care instructions for specific requirements prior to washing or cleaning.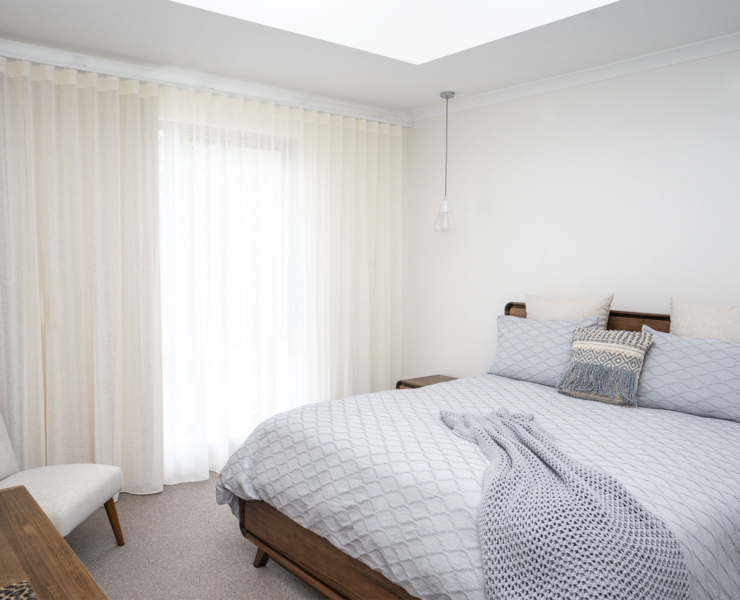 How to Clean & Wash Sheer Curtains
When it comes to cleaning dust and debris off your custom sheer curtains, the easiest way to do this is to lightly bunch the curtains up and give them a gentle shake.
If you see any spot marks on your sheer curtains, you can use water and a mild detergent. Use a clean wet sponge to blot the stain, then dab with white wine vinegar. Alternate between dabbing with the sponge and vinegar until the stain has lifted and remember to do a spot check first. To dry the curtains, simply let them hang in the breeze under the shade, this will help them dry and freshen up any lingering odours.
When it comes to washing your sheer curtains – a light hand wash can do the trick. Hand washing can also help in removing any mould spots from your curtains. Before washing, be sure to remove all hooks, wands and rings, and use a gentle detergent.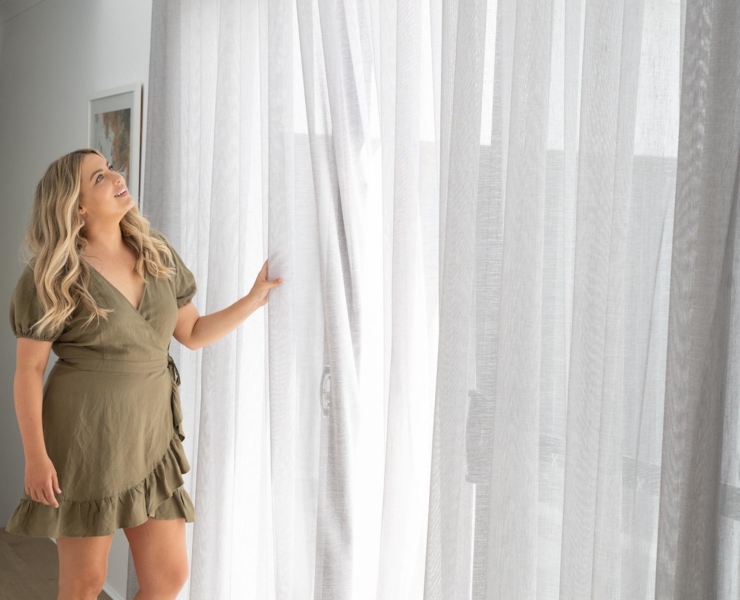 Knowing When to Clean Your Curtains
If you're wondering when to clean your curtains, aim to wash your curtains at least once a year, preferably during warm weather so they dry easily. Adding curtain care to your spring-cleaning list is a great idea and will ensure they're fresh following Perth's damp winter months.
If you're living in a Perth rental, you should consider cleaning your curtains at the end of your lease. Keeping them free of dust, dirt and stains will give you the best chance of getting your bond back. And, if you're selling your home, refreshed curtains could give you the boost you need in the tough local market. Odour and dust free curtains are a definite selling point, and clean curtains will make your rooms look brighter and more stylish.
Proper curtain care will not only extend the life of your curtains by preventing staining and dullness but will also keep dust and allergens at bay for a healthy living environment.
Now you know how best to care for and clean your curtains, no matter what type of curtain you have in your home. It's important to note, sometimes curtains can be severely stained or damaged, in which case cleaning them may not be an option. In this instance, CurtainWorld has you covered with an array of affordable, high-quality and stylish curtains for sale in Perth and throughout WA. You can see our range of curtains, blinds and shutters here.