CurtainWorld proudly partners with Norman Shutters to provide wooden plantation shutter systems rooted in innovative design, value and sustainable materials. It's these qualities that make the Norman collection the most sought after in the world.
For an unbeatable look our shutters are an absolute must
Enhance your space with premium, sleek shutters
Dependable

Our shutters are made from patented coating technology that allows for years of durability.

Aesthetic

Shutters provide a wonderful look to your windows with a style that stands the test of time.

Maintenance

Easy to maintain and easy to clean.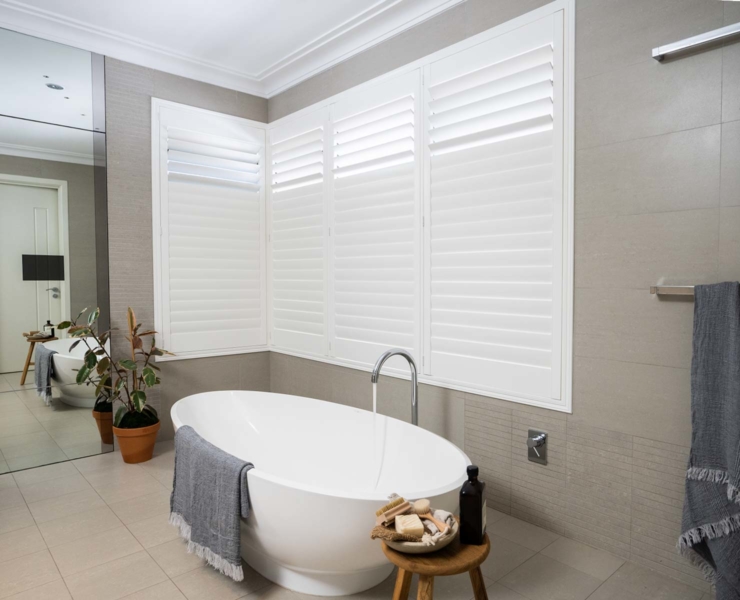 Plantation Window Shutters & Blinds
Norman Shutters pride themselves on providing responsibly managed plantation products. They are renewable, recyclable, waste efficient, biodegradable and non-toxic.
Norman plantation shutters are made from a patented coating technology that allows for years of durability and performance. Apart from adding to the aesthetic of your home, plantation window shutters are fantastic at improving energy efficiency and reducing pollution.
Our timber plantation shutters can add a touch of elegance to your bathroom, bedroom, living or kitchen areas and come in 26 different colours. There are also upgrade packages available that can transform your plantation blinds into a completely waterproof option.
Plantation Blinds Customised to your Window
Shutters are also an extremely versatile product when it comes to the size and shape of a window. Plantation shutters will truly cover and block out the light on those unique windows that only architects could create. Whether your window is square, rounded or even arched we should be able to provide a solution to give you your desired look.
We recommend getting in touch with our friendly team to discuss your wooden plantation shutter needs and to get the best idea of prices depending on the shape of your windows. Our specialised sales consultants will be able to show you images of past projects that we have completed for shaped windows to give you an idea of what is possible. The sky is the limit with timber plantation shutters.
We're so confident with Norman shutters that we offer a very special 5 year "No Questions Asked Policy" on our Norman range of shutters.
Installing Norman plantation shutters and blinds will ensure trouble free operation over many years and have a timeless appeal. They are safe for you and your family and minimise our footprint on the global environment.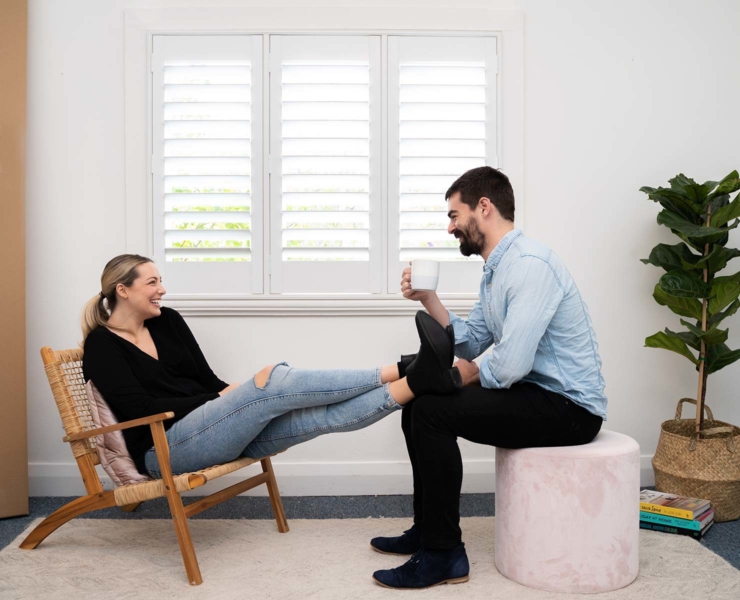 Get in touch
For plantation shutters that boast lasting quality and functional design, choose CurtainWorld in Perth, WA. Our friendly team of consultants will be happy to answer any questions you may have, and you can rest assured that we'll do our best to find the right blinds to suit you.
Have Questions?
Our expert consultants will bring our entire range to your home and assist with your technical and decorating needs. Our advice is based on years of experience and all products are custom made to your unique specifications.
Or you can call us on 08 9249 4800
We have a wide variety of internal timber and PVC shutters on offer depending on your needs and budget. Our range includes plantation hard wood timbers, man-made engineered timber, ABS coated timbers for wet areas and a PVC range for the budget conscious. Ask your sales consultant for more information and specifications during your free in-home measure and quote.

Absolutely. Shutters are one of the only products that will truly cover and blockout the light on those unique windows that only architects could create. As your consultant to show you some photos of shaped windows we have installed to give you an idea of what is possible.

We have several different options available to you when considering shutters for your wet areas. Some areas get wetter than others and as such we would tailor a specific material to your needs. If required we can install completely waterproof shutters into your shower recess. Obviously your consultant will be able to show you all options and give you the best solution.

Shutters are the one product that we would highly recommend are measured and installed by our professional team. The reason for this is that they need to be millimetre perfect to ensure the best result. If you are particularly handy or live in a regional area then yes speak to our team and we will do our best to assist you in doing your own installation, however, be aware that certain terms and conditions will apply.

Like most window treatments shutters are easier to clean if you do a light clean regularly. Rotate the louvres into the closed position and gently dust with a soft microfibre cloth or vacuum on a low setting with a soft brush attachment. To clean the other side of the slats simply rotate the slates in the opposite direction. If more than light dusting is required use a clean cloth and a mild detergent solution, always drying thoroughly after with a clean cloth. If you feel your shutter louvres have loosened over time then feel free to give our service department a call on (08) 9521 4366 and we can assist you with some further instructions.

Yes, you can. Our Norman range of Shutters already has the largest range of colours on the market with over 50 colours available in the standard range. We can however have your shutters made to match a specific DULUX colour if you require. Obviously, a surcharge does apply for this service.

We offer a very special 5 year "No Questions Asked Policy" on our Norman range of shutters. It is as good as it sounds. Ask your sales consultant to explain our warranty policy to you in further detail when you are speaking to them about our market leading Norman Shutters.