Finding a curtains and blinds showroom in Bedford without spending time driving around Beaufort Street or Walter Road West to get to Galleria Shopping Centre nearby, isn't easy. Which is why it pays to have our CurtainWorld curtains and blinds mobile showroom come to your home in Bedford!
Featuring every product and fabric sample from our Malaga warehouse, you'll gain a get a better understanding of which of our custom-made curtains and blinds will be the very best fit for your Bedford home. Our highly experienced in-home consultant can answer any questions you have, as well as assist you with your technical and decorating needs. Test out which blinds will provide the most privacy and sun protection in your bedrooms, or which of our elegant sheer curtains will enhance the natural light throughout your home's lounge or dining area. With our curtains and blinds Bedford mobile showroom, the options, designs, and fabrics available for you to choose from are sure to impress.
Save time, money and the hassle of wondering whether you've chosen the right curtains and blinds for your home and book a free measure and quote with our Bedford mobile showroom today!
Curtains
Whether you're after stylish sheer curtains in beautiful light hues, or our custom-made blockout curtains which provide superior privacy in the bedrooms or theatre, you'll be spoilt for choice with our high-quality range.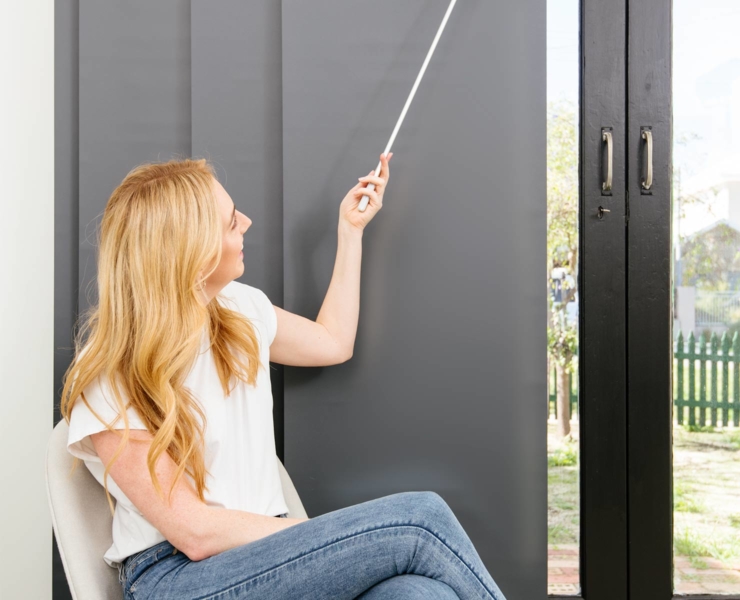 Blinds
CurtainWorld have an impressive collection of top-quality blinds on offer. From vertical and venetian window blinds that enable flexible natural light control, to blackout and sunscreen roller blinds which help to prevent harmful UV rays from entering your home.
Shutters
Add a sleek and stylish touch to your home with our stunning collection of high-quality timber shutters. Available in a wide range of colours to choose from, you'll love the classic, modern look they provide.
Outdoor
The best way to protect your family and friends all year round from the unforgiving Perth sun, is by installing our range of high-quality canvas, mesh, or PVC outdoor blinds, ideal for the patio or outdoor dining area.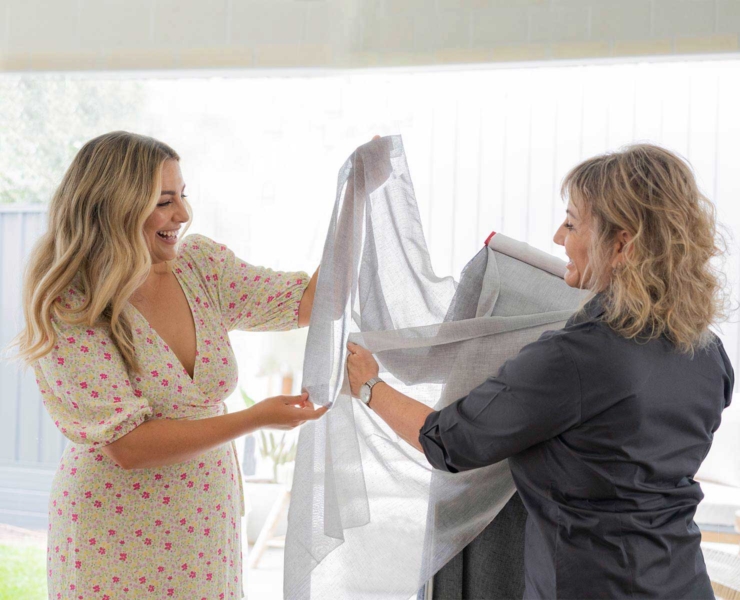 Book A Free Measure & Quote from Our Mobile Showroom
There's no need to waste valuable time visiting curtain and blind showrooms near Bedford when our mobile showroom can come directly to your home. Whether you're located in the northern suburbs near Bedford, the south, east or west, no matter where you're located – we can come to you.
We service the entire Perth metro area from 9:00am – 5:00pm Monday to Friday. Call us on 08 9249 4800 or book a free measure and quote here.