Searching for a curtains and blinds showroom in Ascot? Don't spend all weekend driving up and down the busy Great Eastern Highway searching for a store, when you can let our mobile showroom come to you. 
If you've ever stood in a curtain or blinds showroom and felt confused or unsure about whether they'll be the perfect fit for your home, then you aren't alone. Spending your time stressing about whether the shade be dark enough, or whether the colour will match your home's existing interior and exterior. And so, with all this in mind our curtains and blinds mobile showroom was created. Afterall, a visit from our mobile showroom is the best way to see our finishes and products up close, without even taking a step outside your front door. 
Fully equipped with every product and fabric sample from our Malaga warehouse, you'll be able to get a truer understanding of which of our custom-made curtains and blinds will be the very best fit for your Ascot home. With the entire process saving you both time and money. See which of our blinds will provide the best privacy and block out the most light or test which of our sheer curtains will enhance the natural light throughout your home's dining area or bedrooms. Not sure how dark you want your blockout blinds to be in your theatre? With our curtain and blinds Ascot mobile showroom, the options and choices for your home are endless. 
Curtains
If superior privacy is what you're after, our custom-made blockout curtains offer just that, whilst our stylish sheer curtains elegantly disperse natural light throughout the room. Browse from our high-quality range to find the most beautiful choice for your home.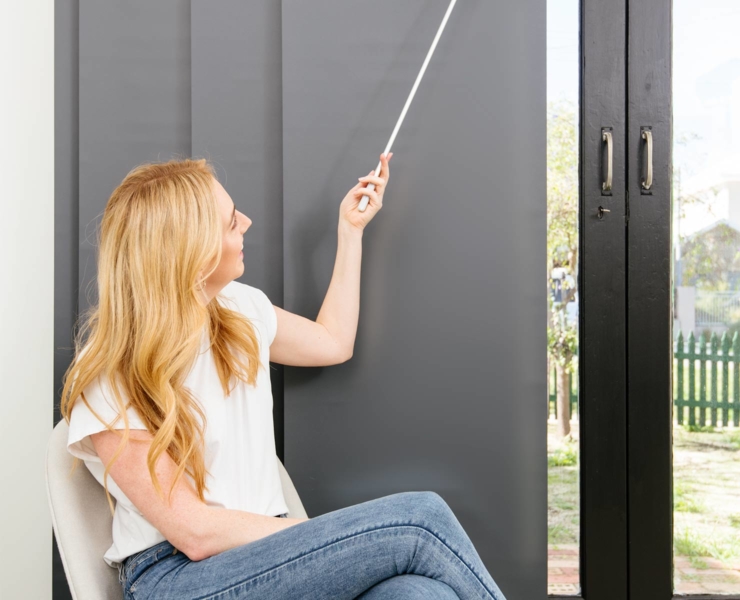 Blinds
From venetian to vertical window blinds, or shutters and roller blinds, whether you're wanting to block out the light or control it, CurtainWorld have the most diverse collection of quality blinds on offer.
Shutters
Made from a beautiful timber and featuring a craftmanship like no other, our premium range of shutters have a high-quality finish and bring a touch of elegance into any room.
Outdoor
The family's favourite room of the house – the outdoors! Keep them protected all year round with our PVC outdoor blinds, they're perfect for around your alfresco dining area and look stylish in summer, winter, and everything in between.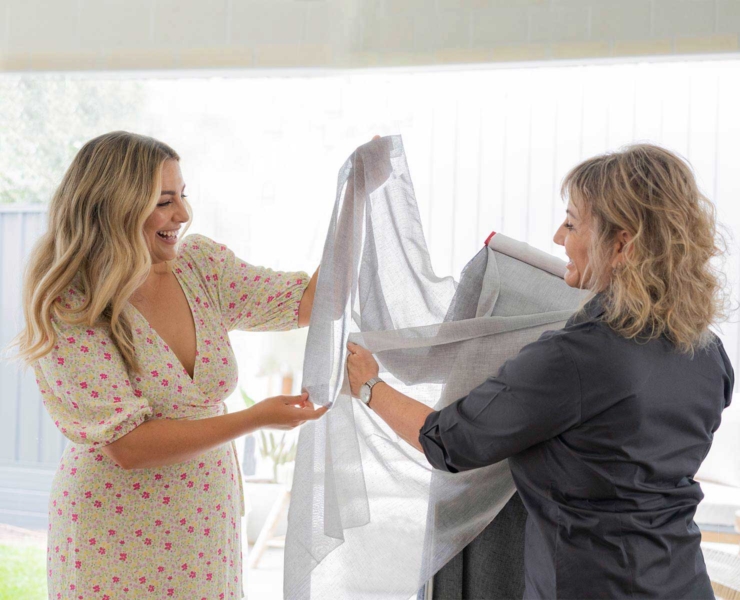 Book A Free Measure & Quote from Our Mobile Showroom
Finding a curtain and blinds showroom near Ascot isn't an easy feat, so rely on our mobile showroom to come to your home. Whether you live in the North, south, west or surrounding eastern suburbs, our mobile showroom services the entire Perth metro area from 9:00am – 5:00pm Monday to Friday.
Call us on 08 9249 4800 or book a free measure and quote here.