Darken or Enhance Your Room With Our Stylish Cellular Blinds

Effective and always sleek, our selection of cellular blinds, also commonly referred to as honeycomb blinds, makes for both stylish and functional window treatments for any room in your house where you want to create more privacy, or let the light in. Made from premium quality polyester fabric, these vertical cellular blinds create ambiance and lift the look of your interiors. When it comes to blackout honeycomb window shades, our colour palette is second to none; hang an elegant neutral to match your existing interiors or make a statement with an accent colour. Whatever your taste, we'll have an option to suit you.
Quality Cellular Blinds at Amazing Prices
Let the light in or block it out entirely, whatever you'd like to do, you'll enhance your room with premium, chic, and versatile honeycomb cellular blinds, for an affordable price.
Flexible Functionality

Open them from the bottom up, from the top down, or both. This unique product can be made to almost any specification.

Minimalist Statement

The huge range of colours means that our vertical cellular blinds can be used as a bold statement piece or barely even noticed.

Light Control

Our selection of cellular blinds is available in both blockout and light filtering materials or a combination of both. Take full control of the natural light in your room.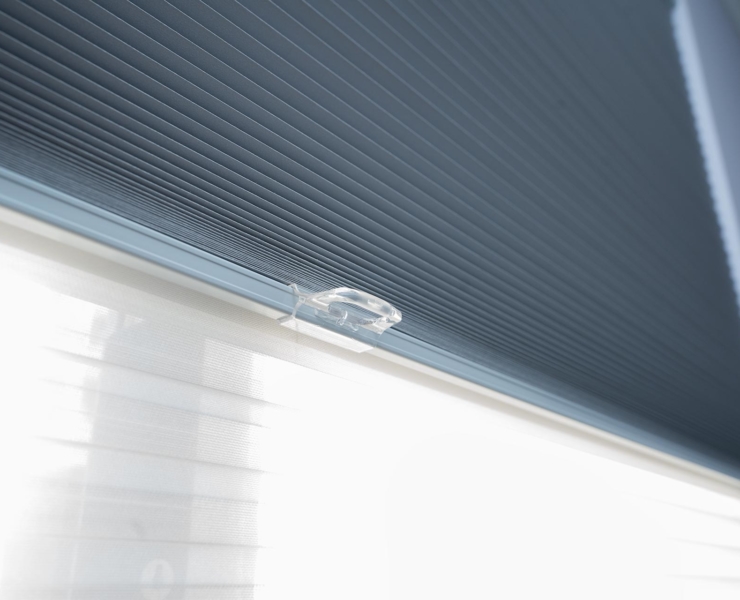 Highly Functional
How They Work
Our cellular blind collection is not only classy but also clever. The cellular structure traps pockets of air, minimising heat transfer and providing innovative insulation. Available in 25mm or 38mm cell sizes, you can tailor your cellular blind to your purpose. Choose the control options to suit you from a standard cord, cordless or clutch. Whatever the mechanism, they operate easily and efficiently.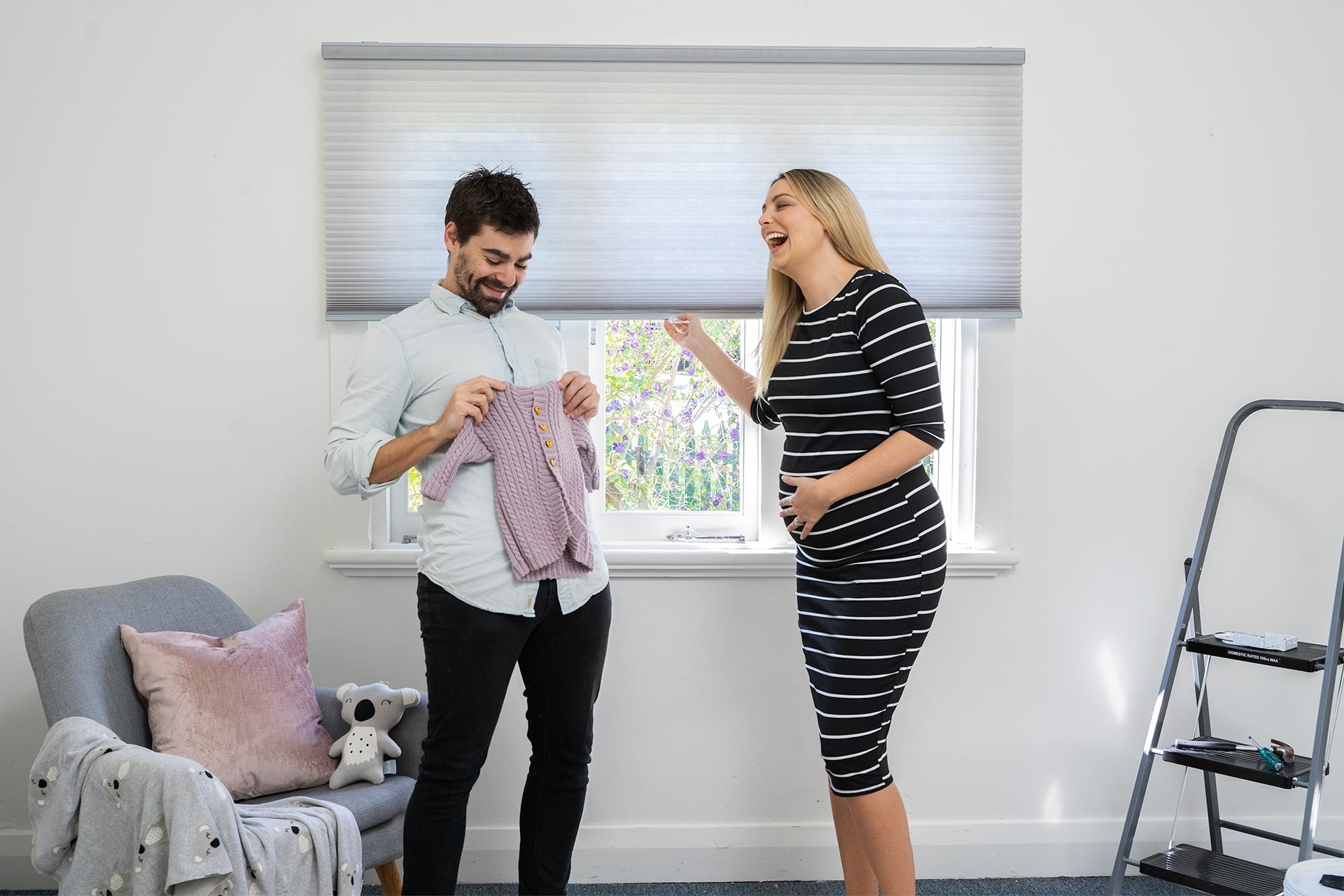 Dual Light Functionality
Stay in control of the level of brightness in your room with our light filtering and screen cellular blinds which diffuse and soften the light. Privacy promoting blackout cellular blinds are brilliant for the daytime sleepers. The advantage of our dual day/night blinds is that they give you the ultimate flexibility of both light filtering and blockout options.
Book a Free Measure & Quote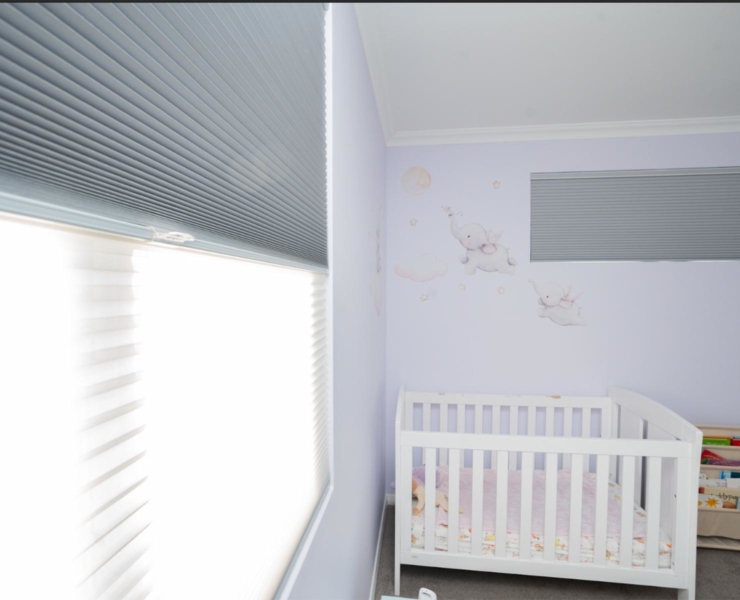 Unique Window-Hugging Design
The window-hugging design featured in our honeycomb window shades means our cellular blinds give maximum coverage with a minimal gap which makes for streamlined, clean, and lovely looking dressings. Whether you want to control the light more easily in your child's nursery or wish to block it out altogether in your home theatre, our honeycomb cellular window shades are the perfect choice.
Get in Touch
If you'd like further information on our range of blinds in Perth, you can get in touch with our friendly and professional team. You can also visit our showroom in Perth or arrange for one of our consultants to visit your home.
Have questions?
Our expert consultants will bring our entire range to your home and assist with your technical and decorating needs. Our advice is based on years of experience and all products are custom made to your unique specifications.
Or you can call us on 08 9249 4800
Honeycomb blinds are best cared for with regular dusting with either a microstatic duster or a soft vacuum head on the lowest suction setting. Avoid getting your honeycomb blinds wet as any moisture is likely to make the colour in the blind run.

Honeycomb blinds are suitable on most windows in the home as there are a number of different options available. These include a standard corded option in either a blockout, light filtering or a screen. If desired these fabrics can then be combined into a day/night option or top down/bottom up, depending on what you require. If you're unsure, our sales consultant can advise on what option might work in your space.

Also known as cellular blinds, a day/night honeycomb blind offers a solution both during the day and at night. The blind consists basically of two fabrics stacked on top of each other with separate controls. Allowing you to have your window covered by a screen or light filtering during the day and then drop down the blockout for complete privacy at night.

Yes, our entire range of blinds and products are installed to the strict child safety guidelines as laid down by the Australian Competition and Consumer Commission. For more information visit our Resources Hub page.