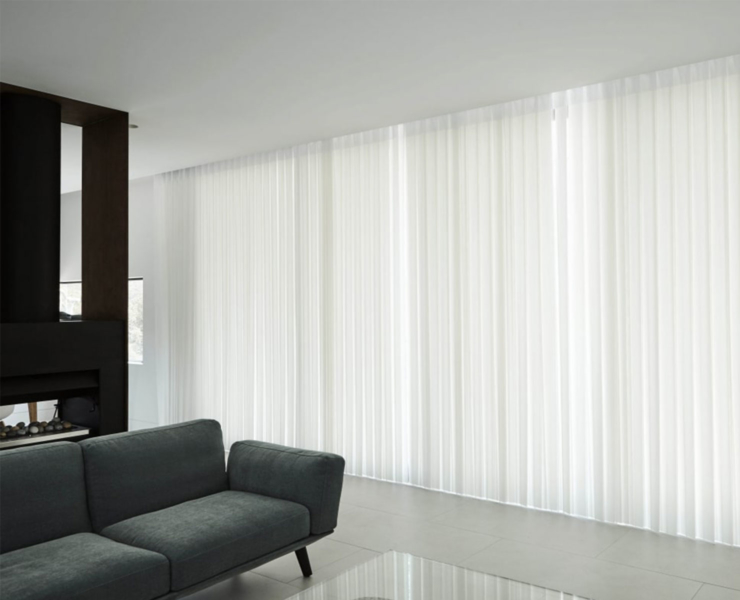 Veri Shade is the Perfect Blend of Curtain & Blind
Elegant, versatile, safe and stylish, Veri Shade blinds are extremely popular as they're the perfect blend of both blind and curtain. Because they're made from soft fabric with no weights or chains, they're silent and safe for both kids and pets. You can also walk through them whether they're open or closed. Fashioned from easy-care fabric that's made up of individually replaceable pieces, these shades are washable and resistant to fading and soiling.
Veri Shades shine in all environments; UV stabilised fabric keeps your furnishings free from fading, while the 50+ UV protection keeps you safe from the sun. CurtainWorld is a proud partner of Veri Shade blinds right here in Perth, bringing these beautiful blinds into homes across the state! Book a free consult below, today.
Veri Shade provides the softness and style of curtains with the versatility of blinds
Enhance any room with premium, factory direct Veri Shades
Sheers & Verticals

These dual function blinds combine the elegance of sheer curtains with the privacy function of vertical blinds.

Tilt for Privacy

A simple twist of the wand and these sheers turn into individual light filtering slats. Still allowing in natural light, while retaining full privacy.

UV Protection

Despite the soft sheer element, these blinds provide UV protection for you, your pets and your furniture.
With Veri Shade you can blockout or control the light
Elegant and versatile alternating opaque folds are what make Veri Shades unique and offer you privacy. Use the wand to control the amount of light you let in or take advantage of full sunlight, by drawing your Veri Shades right back like curtains.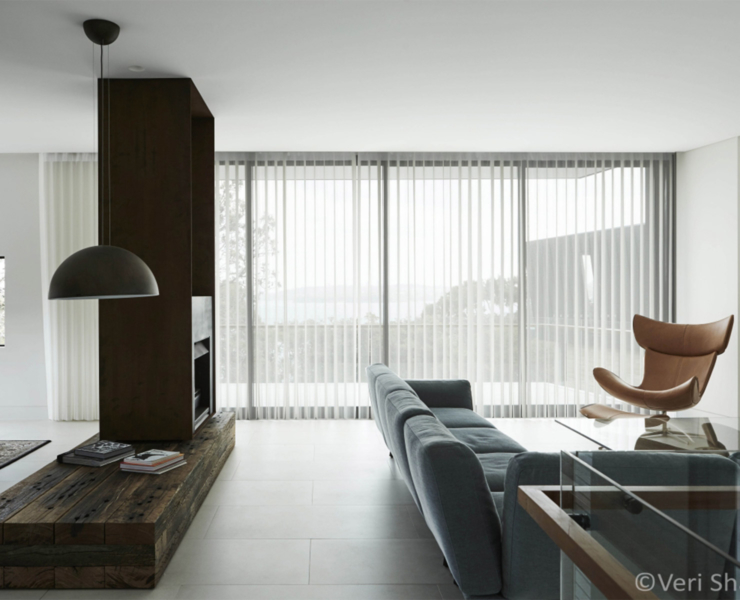 Veri Shade blinds provide total privacy
Light on space and big on impact, Veri Shades use a single track which has far less stack back than a curtain. With a span of up to 5.5 metres and a range of shades, colours, fabrics and matching track options, there's a Veri Shade to suit your style. To see how Veri Shades would look in your home or office, click here to use the online interactive visualiser.
Enjoy no cords & chains!
Feel free to walk through your Veri Shade curtains anywhere and not worry about getting tangled in cords or chains. The fabrics are also soil resistant and UV stabilised which means they're resistant to fading.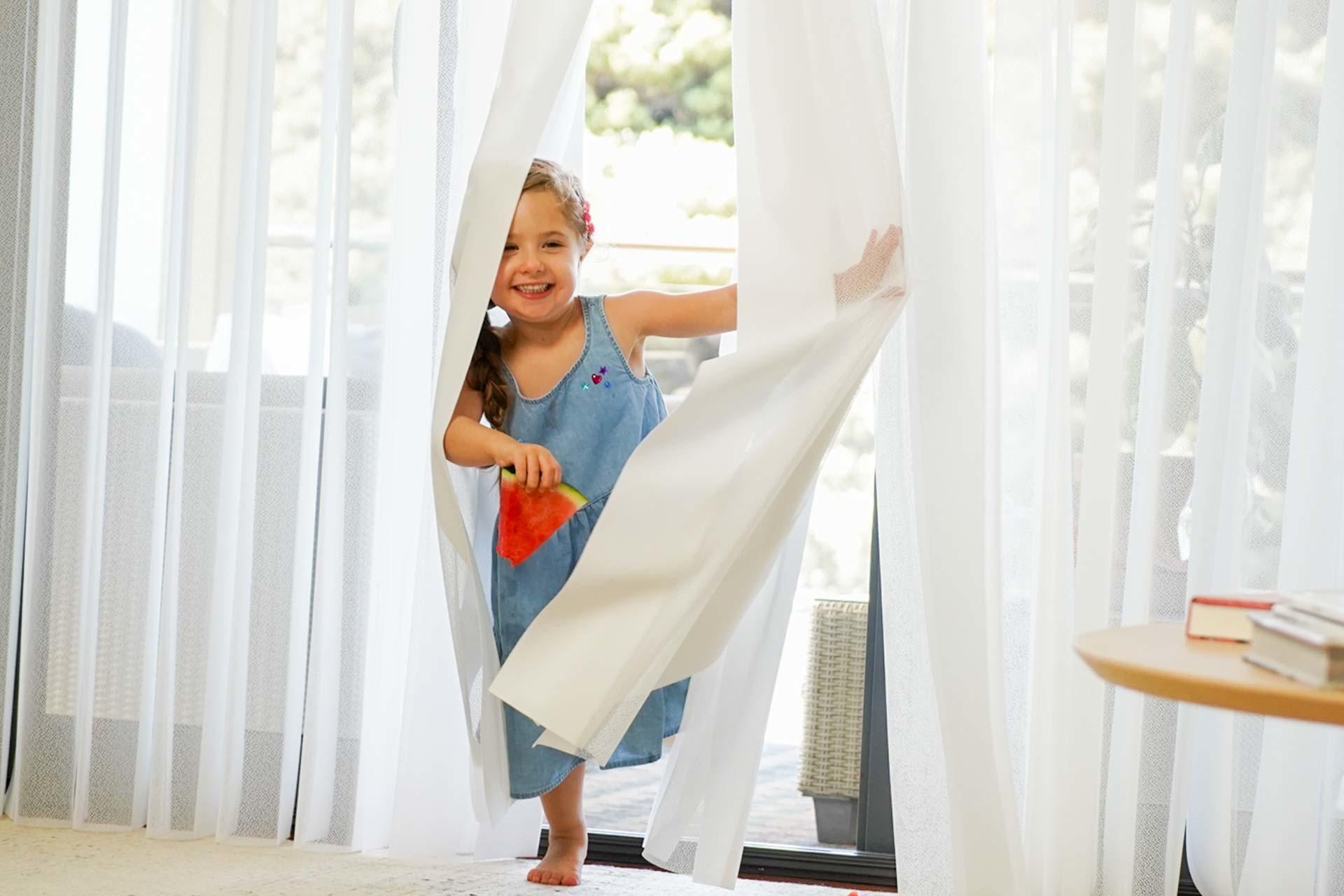 If you'd like further information on our range of Veri Shade blinds in Perth, you can get in touch with our friendly and professional team. You can also visit our showroom in Perth or arrange for one of our consultants to visit your home.
Have questions?
Our expert consultants will bring our entire range to your home and assist with your technical and decorating needs. Our advice is based on years of experience and all products are custom made to your unique specifications.
Or you can call us on 08 9249 4800
Veri Shades are a great product when you're looking for something stylish, functional and easy to care for. In a nutshell, they tick all the boxes! In their open position, they look as classy as a sheer curtain, but when closed offer the complete nighttime privacy. They have the ability to fully retract off the window to allow you a completely unobstructed view. The fabric is UV stabilized so is resistant to fading and very easy to wash.

Veri Shade fabric folds can be taken down individually and washed and replaced in a matter of seconds. We recommend a similar method of cleaning to other products in that spot cleaning be carried out as soon as possible with warm soapy (a mild detergent) water. Avoid harsh scrubbing and scourers on the fabric. If the individual fabric fold is heavily soiled then it can be soaked in warm water and hung to dry. A warm iron will remove any creases and not damage the fabric. Individual pieces can be replaced if irreparably damaged.

Veri Shade is extremely child and pet-friendly. Due to the unique nature of the individual fabric folds and no cords or chains on the controls, there is nothing for children or animals to get tangled in. For more information on Child Safety Laws visit our Resources Hub page.

No, we only sell Veri Shade tracks operated by a wand mechanism. Twist the wand to rotate the fabric folds and adjust your privacy level and pull the wand across to stack back.