5. Cinderella (1950)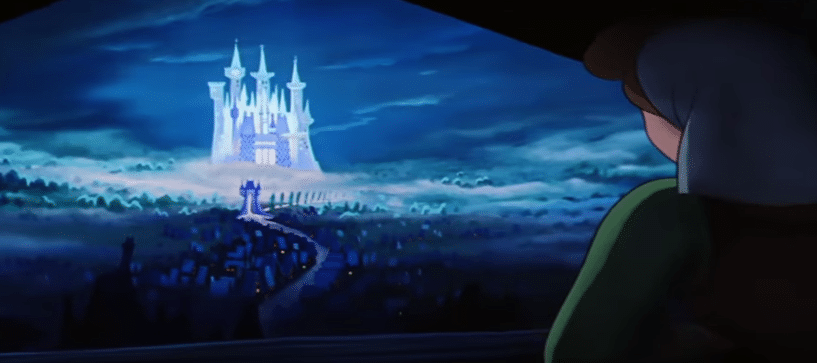 Everyone knows this one. Cinderella is forced to live as a servant by her evil stepmother and is otherwise confined to her quarters in the tower of the family's home.
The tower's window over-looks the whole kingdom, including the castle on the horizon.
Recommended Window Covering: This is not a view you would want to interrupt. As the window already has a pair of curtains, we'd recommend the addition of timber venetian blinds underneath. These can be tilted for privacy and darkness, but also easily raised to open up the view.
4. Rise Of The Planet Of The Apes (2011)
In this prequel/reboot of the landmark 1960's franchise, primate-protagonist Caesar is raised and cared for by geneticist Will (James Franco) in his family home.
Caesar resides in the attic where he watches the outside world through a beautiful circular window. However when the authorities discover Caesar, he is branded dangerous and sent to live in a primate sanctuary. He draws the shape of the window on the wall of his cell to remind him of home.
Recommended Window Covering: Easy-tilt Woodbury shutters. These can be made to suit any shape of window and the slats can be simply tilted by hand.
3. Fight Club (1999)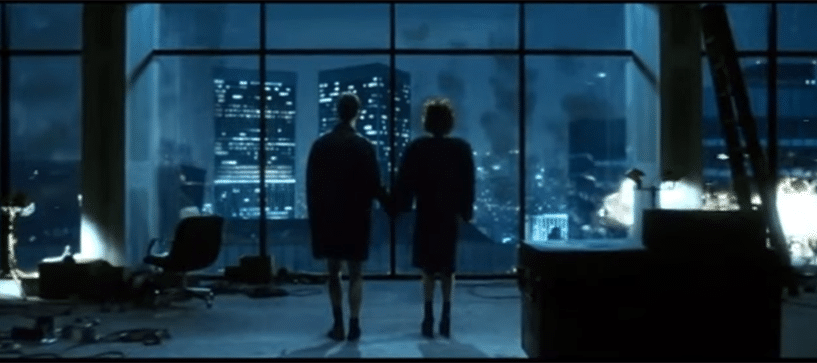 In the climax to David Fincher's cult classic, Tyler Durden (Brad Pitt) has captured The Narrator (Edward Norton) and his holed up on the top floor of an abandoned skyscraper, over looking the city.
After The Narrator regains control and eliminates Tyler, pseudo-girlfriend Marla (Helena Bonham Carter) arrives just in time for them both to watch the buildings implode around them. Cue The Pixies.
Recommended Window Covering: Double roller blinds. These offer a sunscreen fabric so that views are not interrupted, but keep out heat and glare. A blockout fabric pairing provides darkness during office presentations.
2. Rear Window (1954)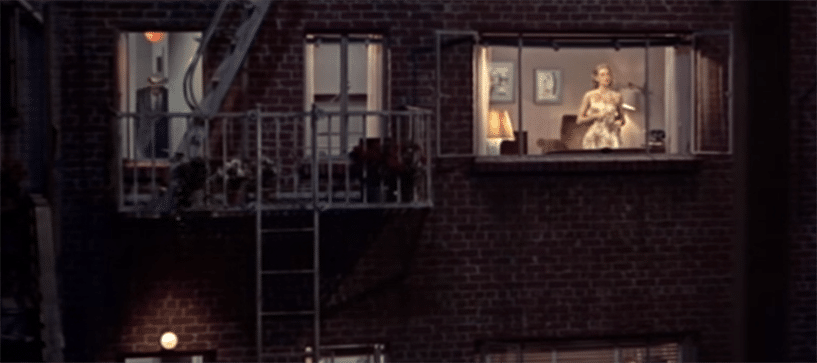 Considered one of Alfred Hitchcock's best, Rear Window centres around photographer L.B. Jeffries (James Stalwart) as he recovers from a broken leg sustained while on the job. Jeffries spends his days incapacitated, looking out his New York apartment window, watching his neighbours through theirs.
Late one night, too hot to sleep, Jeffries is convinced he notices villainous behaviour across the courtyard and suspects neighbour Lars Thorwald (Raymond Burr) has killed his wife.
Recommended Window Covering: Blockout Curtains offer complete privacy and can help insulate your home from outside temperatures.
1. The Exorcist (1973)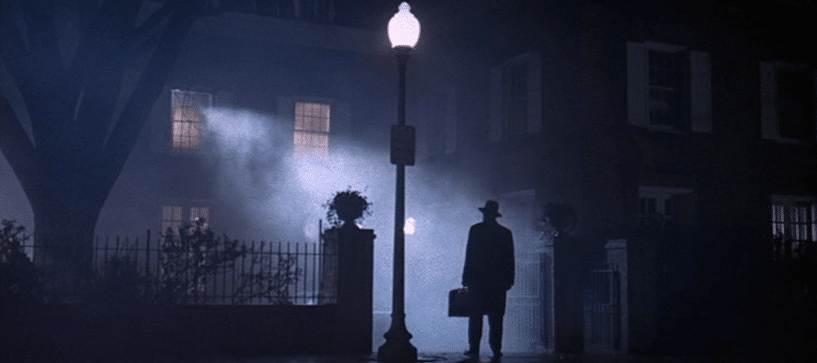 One of the most iconic posters in film history and a movie that still holds up as one of the scariest of all time.
The Exorcist is the story of poor little Regan (Linda Blair) who becomes possessed by a demon claiming to be Satan himself. The consequential details are mostly too explicit to write about in this post, however they force local priest Damian Karras (Jason Miller) to bring in a church expert to perform an exorcism (pictured).
The window in Regan's bedroom plays a significant role throughout the film. Seemingly, whenever it's open someone becomes possessed or is killed and in the films finale, Father Karras jumps through it to destroy the Demon.
Recommended Window Covering: In this situation you should probably move house. But if you must stay we'd recommend waterproof Woodbury shutters, which are easy to clean and can withstand almost anything you can throw at them. They can also be locked.